Book now
Our Rejuvenating Dermal Treatments in Broome
From boosting confidence to rejuvenation and care, we are here to help you love your skin. Our curated dermal services deliver enduring results for all your anti-ageing, acne, pigmentation, rosacea and scarring concerns. Experience expert care in a relaxing atmosphere.
Skin consultation
The Code to Your Skin
The first step towards achieving your desired skin begins with education and awareness. And that's exactly what our skin consultations are aimed at. With a consultation that allows us to understand your aesthetic requirements, the challenges you face, your lifestyle, your daily routine, and your overall health – we consider all these factors to identify your unique skin needs. As part of our proactive approach to dermal care, we use AI quantitative skin analysis technology to analyse your skin's dermal and epidermal layers. This helps us diagnose any underlying conditions and create a customised treatment plan to resolve your skin issues at the root. It also allows us to empower you with a skincare routine that seamlessly fits like a second skin, coupled with treatments that correct and revitalise.
HydraFacial
The Code to Hydration
Looking to improve your skin's health, texture, and overall appearance? Our HydraFacial treatment uses patented technology to cleanse, extract, and hydrate the skin at a cellular level. The procedure incorporates a gentle exfoliation to eliminate dead skin cells, followed by a relaxing resurfacing step to reveal a fresh layer of skin. To complete the rejuvenation, we apply nourishing super serums, antioxidants, and peptides, maximising your skin's natural glow and restoring its radiance. HydraFacial's multi-step process is designed to tackle various skin issues, from unclogging pores and reducing impurities to eliminating oily buildup responsible for acne breakouts. It also works to enhance the texture of the skin by addressing the signs of acne scarring, promoting a smoother complexion.
LED Light Therapy
The Code to Skin Recovery
LED light therapy is a non-invasive skincare treatment that utilises various wavelengths of light to stimulate, heal, or rejuvenate the skin. We use the latest SmartLux phototherapy technology that works at a cellular level to stimulate and accelerate the skin's natural healing process, helping treat a variety of skin-related concerns. From combating signs of ageing and treating acne and scarring to aiding wound healing and skin, hair and dental rejuvenation, we tailor the treatment to your specific needs. Our goal is to promote optimal skin health, giving your skin an instant boost that only improves with time.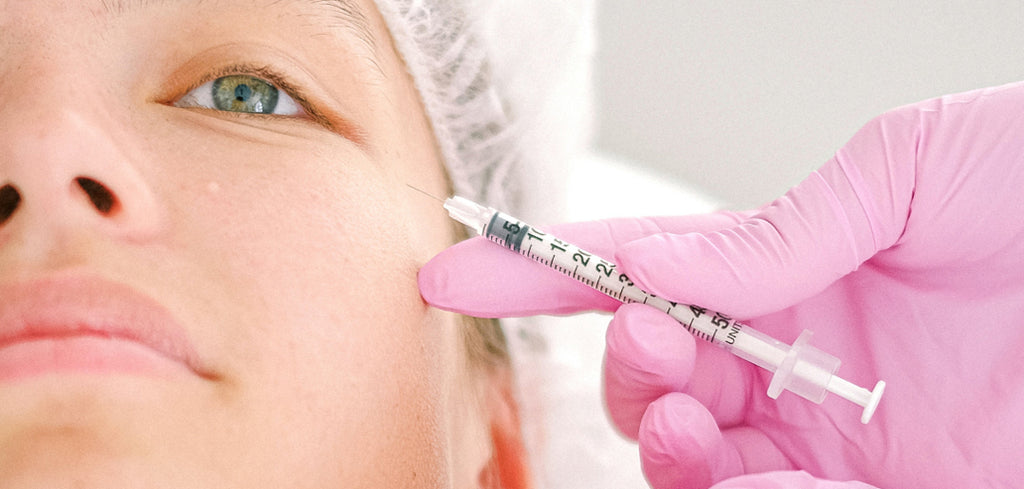 Anti-Wrinkle Injections
The Code to Smooth Skin
Get smooth, wrinkle-free skin with our range of anti-wrinkle injectables. These treatments relax muscle activity, reducing the appearance of fine lines and wrinkles for a revitalised, youthful look that lasts. As part of our personalised approach to dermal care, we work with you to establish a treatment plan to address your specific concerns, from deep wrinkles to gummy smiles and excessive sweating. The procedure requires minimal downtime, rejuvenating your skin's natural vitality and leaving you with smoother, softer, and more radiant skin.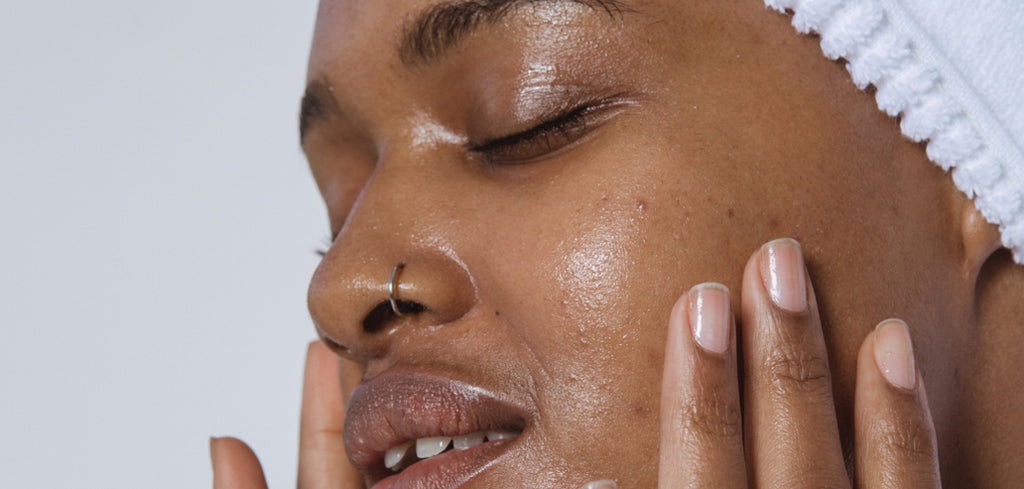 Dermal Fillers
The Code to Plump, Hydrated Skin& Lips
Dermal fillers are used to augment specific facial areas like the cheeks or lips or fill in wrinkles and lines. They can vary in thickness to achieve different cosmetic effects. Whether you want to plump up lips, improve the appearance of wrinkles, or restore lost volume in your cheeks, our dermal fillers provide natural-looking results to enhance skin appearance and boost volume with little to no downtime.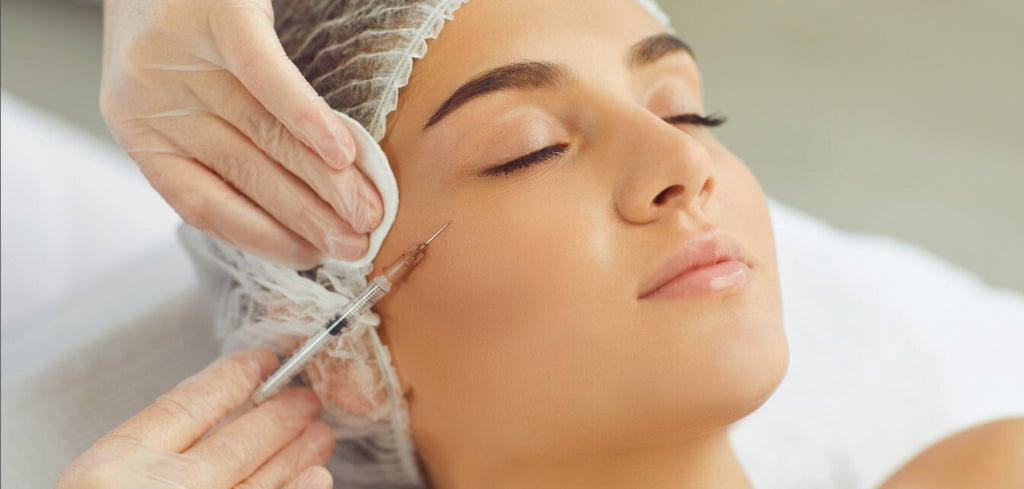 Bio-Remodelling Injectables
The Code to Bio-Remodelling
Bio-remodelling injectables are hyaluronic acid-based treatments that help enhance skin hydration and quality. The treatment involves injecting the product at multiple points throughout the face to improve overall skin texture and reduce the effects of sagging, restoring your skin's natural beauty and vitality. Beyond improving skin hydration and quality, these injections stimulate stem cells, targeting wrinkles, loss of elasticity, and dullness. Our bio-remodelling injections are incredibly moisturising and natural as hyaluronic acid is a substance produced by the body – we are merely topping up our dosage for the ultimate skin wellness.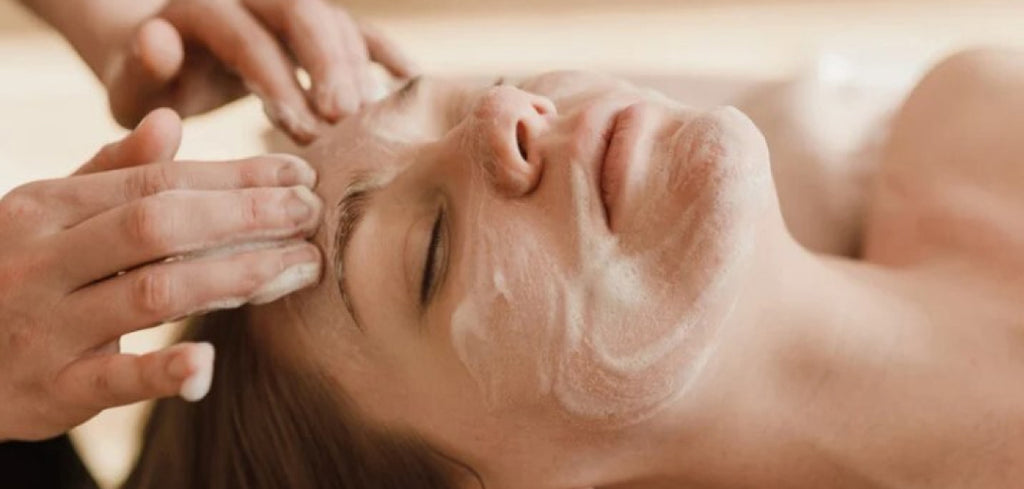 Clinical Peels
The Code to Glowy Skin
Let your inherent beauty radiate with our range of clinical face peels. They are a minimally invasive, gentle method of exfoliation that removes the outer layers of the skin to reveal new, glowing skin below the surface. This treatment is suitable for improving the overall appearance of the skin, from fine lines, wrinkles, hyperpigmentation, acne and scars, to uneven skin tone and related skin imperfections.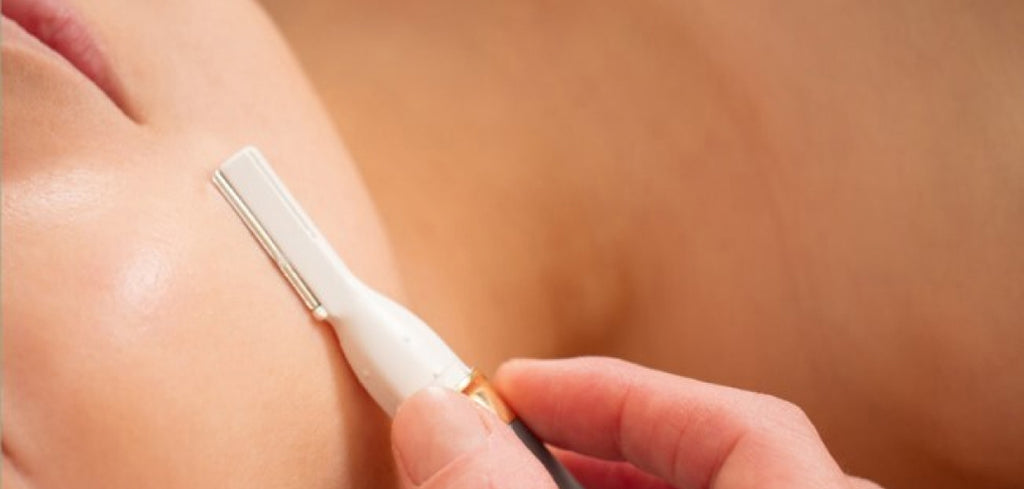 Dermaplaning
The Code to Smooth Skin
Reveal your skin's hidden glow with our dermaplaning treatment at DNTL Code. It is a minimally-invasive cosmetic procedure designed to exfoliate and rejuvenate your skin, leaving you with a smoother, more youthful and revitalised look. Our aesthetic practitioners gently remove dead skin cells and peach fuzz to reveal fresh and flawless skin underneath. This dermal treatment offers great benefits for temporary hair removal, enhanced skin texture, improved product absorption, and a smoother canvas for seamless makeup application.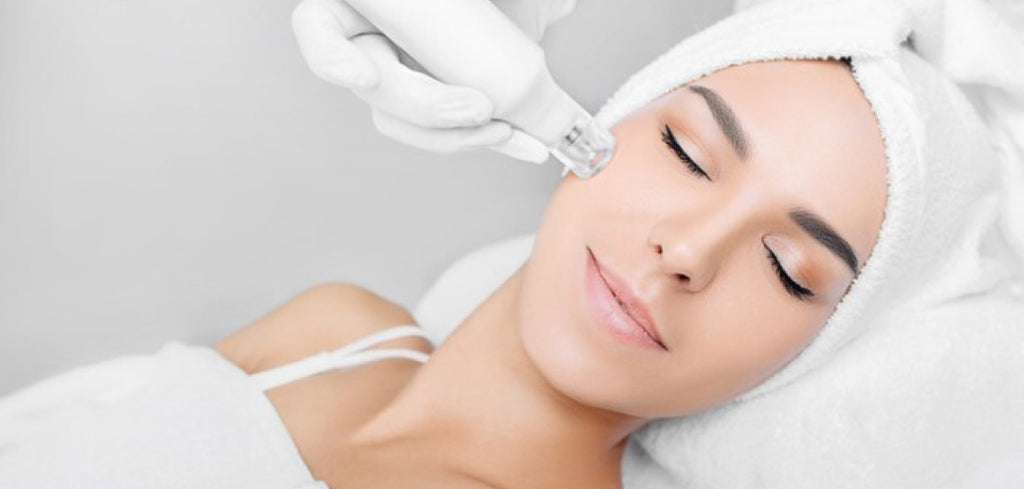 Microneedling
The Code toRegeneration
Microneedling is a cutting-edge skincare technique that involves creating micro-injuries on the skin's surface, stimulating collagen production for lifting, tightening and rejuvenating skin. Whether you opt for our traditional microneedling or the innovative RF microneedling, our dermal practitioners tailor each session to your unique needs, addressing fine lines, wrinkles, acne and scarring to improve your overall skin texture.
Cryo Broadlight (CBL) Skin Resurfacing and Hair Removal
The Code to Skin Rejuvenation and Hair Reduction
Unveil smooth and radiant skin with our Cryo Broadlight (CBL) skin resurfacing and hair removal treatments. Harnessing the power of Intense Pulsed Light (IPL) technology, this cutting-edge solution stimulates skin growth and repair by targeting melanin and haemoglobin in the subdermal tissue. Ideal for addressing sun-damaged skin, pigmentation, acne, and facial redness, CBL works to replenish and heal the skin from deep below the surface. It also stands out as one of the most advanced methods for hair reduction on the market. The Intense Pulsed Light precisely targets hair follicles, leading to a remarkable 80% reduction in hair in the treated area after just 4 to 8 sessions. This leaves you with smoother, clearer skin and a lasting reduction in unwanted hair.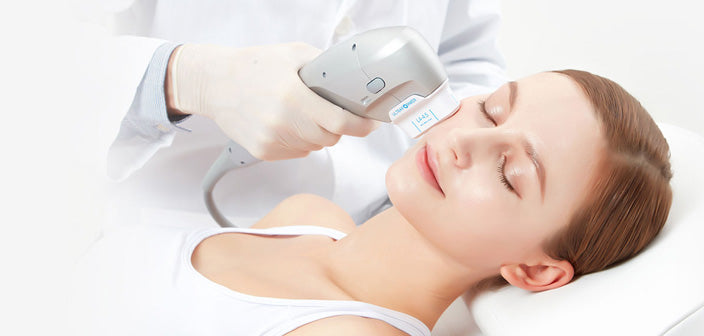 Ultraformer III
The Code to Ultra-Tight Skin
As part of our commitment to innovative skincare solutions, we offer Ultraformer III, a non-invasive skin lifting, tightening, and contouring device, also known as high-intensity focused ultrasound (HIFU). It uses advanced, patented elliptic transducers to deliver fast and consistent energy to lift and tighten areas of concern on the face, neck and body with no downtime while improving skin tone and texture. As such, you'll notice visible improvements after the first treatment that continue to improve over time, revealing a sculpted, youthful appearance.
Discover the Code to Timeless Beauty with Holistic Skincare Solutions
At DNTL Code, we take pride in our holistic approach to dental and dermal care, tailoring our solutions to meet your unique skincare and oral health needs. With a proactive mindset, we identify and address issues at their early stages, promoting long-term health and vitality.
To complement our in-clinic treatments, we have a range of medical-grade skincare and mineral makeup available in-house, providing you with all the essentials to maintain flawless skin at home. We believe in empowering you through education and awareness, fostering open and honest communication. This allows you to actively participate in your journey towards a lifetime of healthy skin and smiles.
If you have questions about a specific dermal treatment or to book a skin consultation, please call our dental and skin treatment clinic in Broome.


We offer telehealth appointments, so you can access basic dermal advice from anywhere
Our friendly team can prepare a quote for all your dermal needs