Book now
Our Dental Health Services in Broome
From preventative dental to emergency care and aesthetics, we are well-versed in all things smiles. Our services help you maintain a healthy, happy smile in a relaxing atmosphere. No scary dentists, judgement, or surprise treatments, ever. Come and experience our code of care.
General Dental Care
The Code to Preventive Care
At DNTL Code, we aim to redefine dental care by merging innovation, comfort, and tailored recommendations, making the oral health journey a reassuring experience for patients of all ages. Our proactive approach transcends routine checkups, providing personalised guidance on optimal oral hygiene and diet for maintaining dental and overall health between visits. Our comprehensive dental exams and cleanings serve a dual purpose – addressing immediate concerns and preemptively eliminating potential issues that could compromise your oral health in the long run. These sessions include an oral cancer screening, a thorough gum health assessment, and any necessary X-rays, images, or scans for precise diagnostics. As part of our commitment to the latest technology, we bring you the added benefit of the EMS AIRFLOW® dental spa to remove calculus and staining for a healthy and beautiful smile.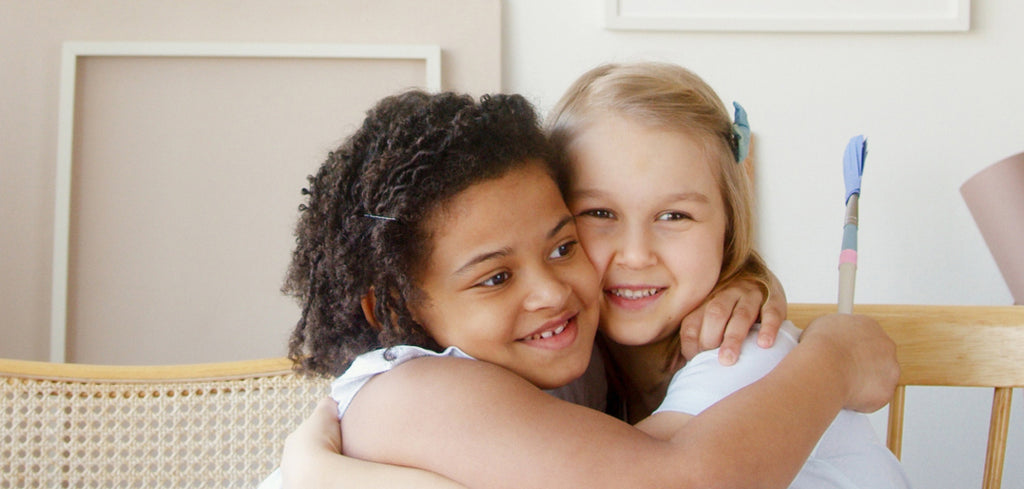 Children's Dentistry
The Code to Little Smiles
As dentists, parents, and former children, we understand the essential role of positive early experiences in cultivating lifelong dental habits. At our dental care clinic in Broome, bringing your kids in for their dental exam and cleaning provides you with an opportunity to raise dental enthusiasts who take ownership of their oral health without your constant supervision. Rest assured, we make every effort to create a child-friendly environment. From a plethora of kid-friendly toys and shows to noise-cancelling headphones that provide the ultimate distraction, we're committed to ensuring that each visit is not just about oral health but also an enjoyable experience that your little ones will look forward to.
Teeth Whitening
The Code to Brighter Smiles
Our comprehensive dental services include both in-chair and take-home teeth whitening treatments. Our whitening options are easy, non-invasive and meticulously designed to deliver noticeable and enduring results. We start with a personalised assessment, which helps us craft a treatment plan tailored to your unique needs, ranging from express in-chair whitening to deep cleaning and take-home whitening kits. We can help erase years of stains and discolouration from your teeth, ensuring that your love for coffee, red wine, and all things nice remains our best-kept secret.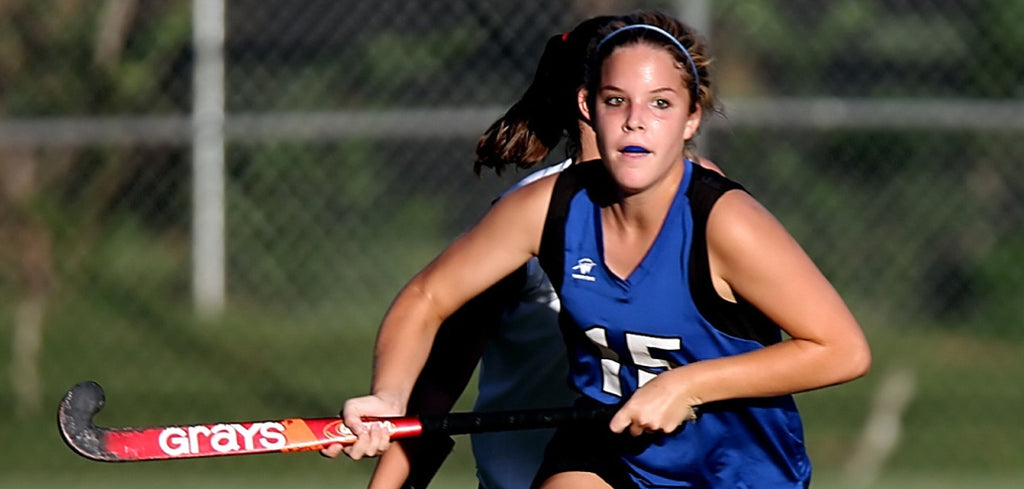 Mouthguards
The Code to Safe Sporty Smiles
Protecting your smile during sports activities is paramount in preventing dental emergencies. At DNTL Code, we offer custom-made mouthguards designed to fit the contours of your teeth, enhancing shock absorption and ensuring optimal breathing and speech during wear. Our commitment to oral health goes beyond the playing field. We also offer solutions for sleep apnoea and bruxism, ensuring a restful night's sleep and protecting your teeth from the harmful effects of teeth-grinding.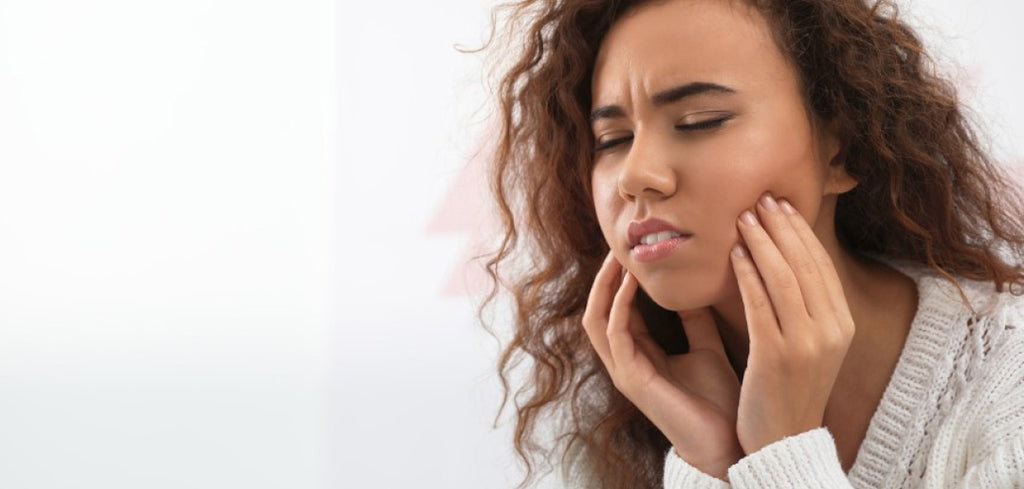 Emergency Dental
Tooth pain? Loose fillings? Broken crowns? Chipped teeth? Severe gum infection? Something equally as painful? Even the best-cared-for teeth occasionally need a little assistance. Our kind and compassionate dentists at DNTL Code are here to provide prompt and attentive service, helping you regain optimal oral health. Our team can address your dental emergencies with precision and care, offering any support you may need to relieve your discomfort for a pain-free smile. Your well-being is our priority, and we are here to assist whenever you need us most.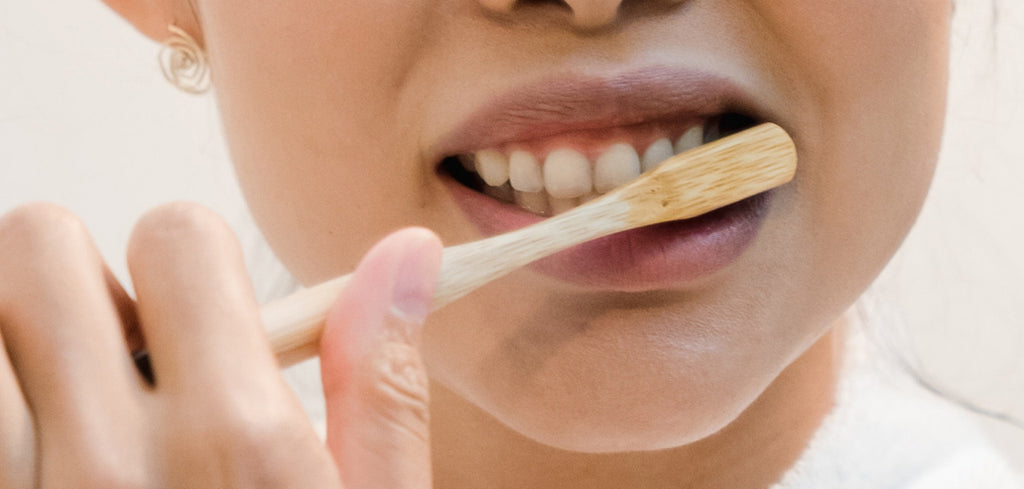 Dental Fillings
Say goodbye to traditional metal fillings – our caring dentists use the latest techniques to craft tooth-coloured composite resin and ceramic fillings that flawlessly blend with your natural teeth. Whether it's repairing a cavity or restoring lost tooth structure, our dental fillings are designed for both functionality and beauty, ensuring your renewed smile reflects a seamless, natural appearance.
Crowns and Bridge
A dental crown serves as a protective casing that strengthens and protects weakened or heavily damaged teeth. It may also be recommended following a dental implant or a root canal treatment. A bridge is a tooth-shaped component, anchoring to adjacent healthy teeth or dental implants to fill the space created by a missing or removed tooth. Our friendly team can help restore your smile's integrity and beauty with our custom-crafted crowns and bridges. Each restoration is designed to match your natural teeth, providing both functional and aesthetic benefits.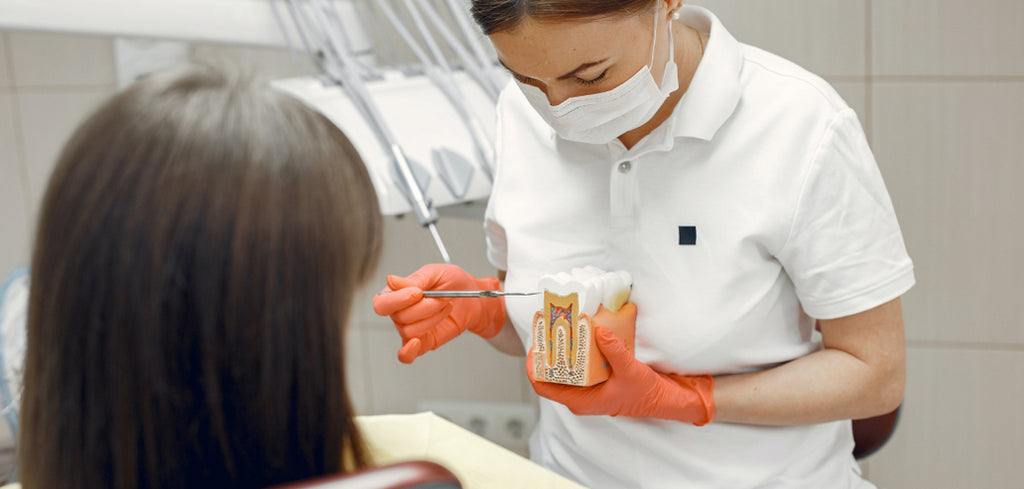 Root Canal Treatment
Root canal treatment is a dental procedure aimed at addressing issues within the innermost layer of a tooth, known as the pulp. When the pulp becomes infected or inflamed due to deep decay, fractures, or repeated dental procedures, it can cause severe pain and compromise the overall health of the tooth. At DNTL Code, our dentists regularly perform root canal treatments, saving your tooth from potential extraction while prioritising your comfort and well-being throughout the process.
Tooth Extractions
At DNTL Code, our approach to dental care is proactive, prioritising preventive measures whenever possible. However, there are instances when tooth extraction becomes necessary to preserve the health of your remaining teeth or as a preliminary step before commencing orthodontic treatment. Whether it's a routine extraction or the removal of wisdom teeth, our friendly and approachable team ensures a comfortable experience. We take the time to discuss the reasons behind the extraction, provide thorough post-operative care instructions, and offer guidance and support for any concerns you may have. In addition, we strongly advocate for regular dental checkups and emphasise the importance of maintaining proper oral hygiene to minimise the risk of future extractions.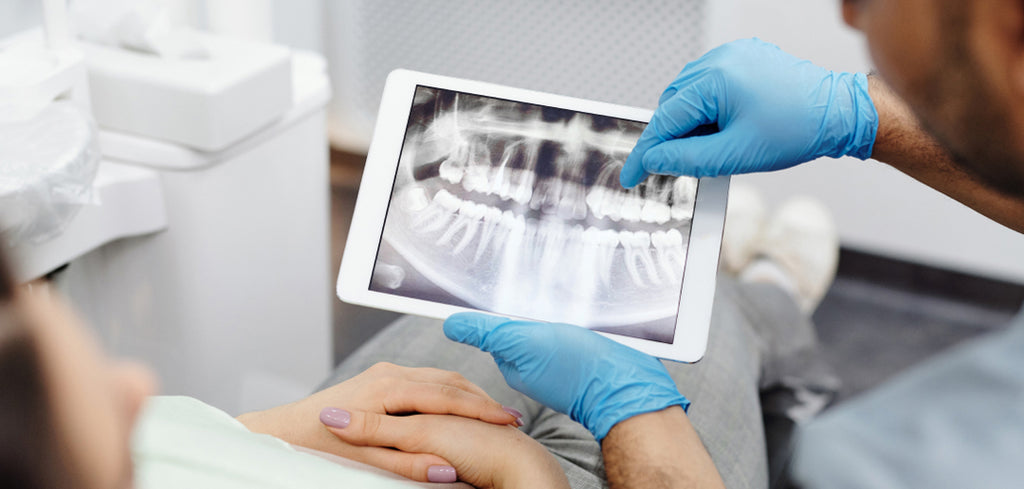 Dental X-Rays
Our dental care is backed by the latest technology to ensure we approach every treatment with an expert understanding of what's happening below the surface. During general dental procedures we use in-the-mouth digital x-rays for fast, clear oral imagery. During orthodontic, wisdom tooth, implant and more detailed treatments we rely on full mouth x-rays or Cone Beam CT imaging to inspect the teeth below the surface, locate nerves and understand bone levels.
Dental Veneers
Veneers are custom-crafted thin shells made of porcelain or composite resin that are meticulously bonded to the front surfaces of your teeth, concealing imperfections such as stains, chips, gaps or minor misalignments. Dental veneers not only provide aesthetic improvements but also offer durability and stain resistance. Our team works closely with you to choose the ideal veneer shade and shape for a natural and radiant smile. Whether you're looking to rejuvenate a single tooth or undergo a complete smile makeover, we can deliver tailored solutions suited to your unique needs and smile aspirations.
Dentures
Dentures are dental prosthetics designed to fill the gaps left by missing teeth, restoring both the aesthetics and functionality of your oral structure. We work with our dental laboratory, utilising cutting-edge technology and premium-quality, natural-looking materials to create dentures that seamlessly blend with your unique smile. Our personalised approach allows us to offer both partial and complete denture sets, helping you regain the freedom to smile, speak, and eat with ease.
Braces
We are all about helping you love the dentist. That's why we can refer you to our Orthodontic specialists who visit Broome once a month to provide you with unmatched expert orthodontic care. Services range from expanders to traditional braces. Schedule your orthodontic assessment today.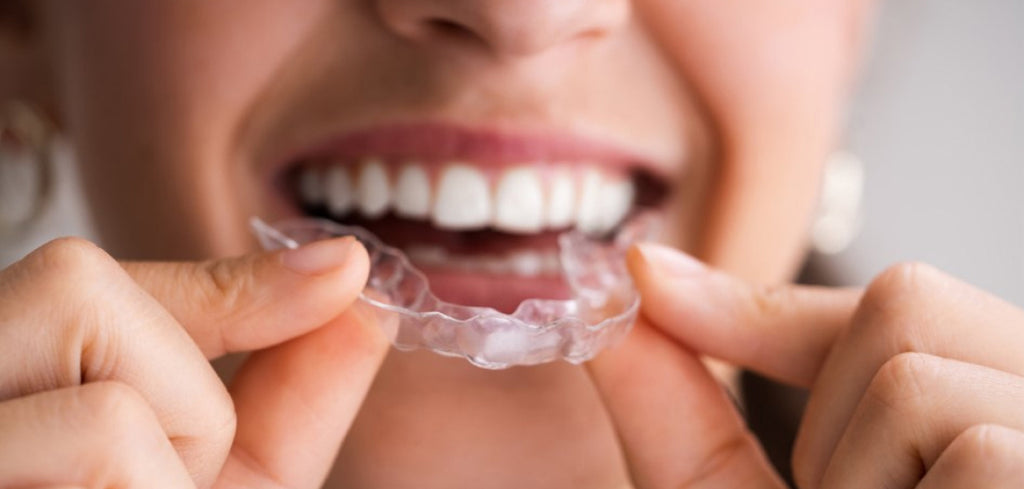 Smile Makeovers
At DNTL Code, we offer comprehensive smile makeovers, curating personalised solutions to elevate your unique dental features and enhance your smile. Our extensive smile makeover services include professional teeth whitening treatments, dental veneers, tooth restorations, and precision crown placement after dental implants. For those seeking orthodontic corrections, our team conducts thorough assessments before recommending clear aligners or referring you to our visiting orthodontist for braces. Our holistic approach encompasses all facets of your smile, ensuring a transformation that resonates with your lifestyle and aesthetic preferences.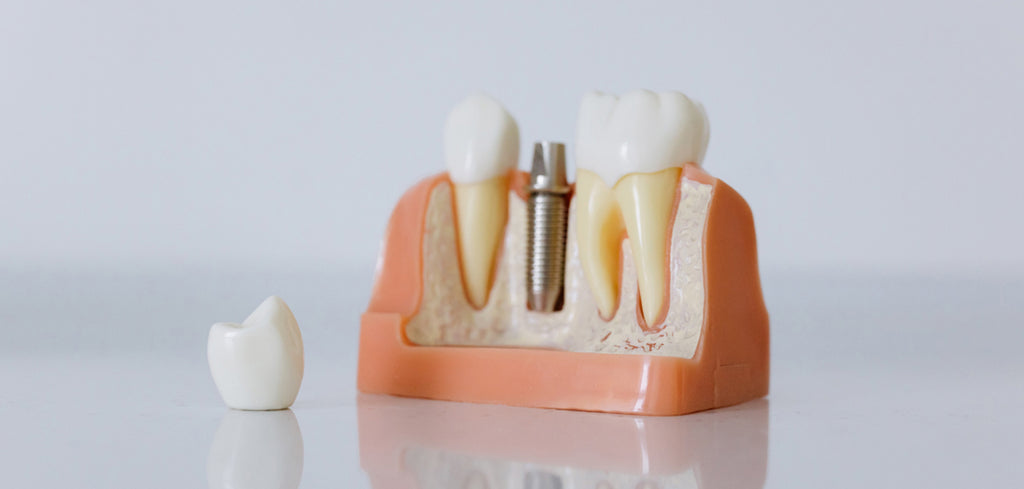 Dental Implants
Whether you're missing a single tooth or multiple teeth, dental implants seamlessly blend with your natural smile, providing a fixed and long-lasting solution to restore your oral health, function, and smile appearance. From comprehensive treatment planning and referring you to an oral surgeon for implant placement to restoring your smile with our custom-crafted crowns, our dental team ensures that every step of the dental implant journey is meticulously executed for your optimal satisfaction.
Dental Specialist Referrals
If we don't have the expertise or means to carry out a required procedure we offer referrals to connect you to specialised experts we know and trust. Whether it's oral surgery, orthodontic or cosmetic procedures, we're here to help.
Find Your Path to Lasting Oral Wellness and a Beautiful Smile for Life
At DNTL Code, your well-being is the very essence of our dental philosophy. We understand that dental procedures can be intimidating for some individuals. As such, we go the extra mile to guide you through every step of your treatment journey, providing honest recommendations and sincere advice to help you achieve a smile that radiates beauty and vitality.

With a future-forward approach to dental health, we strive to stay at the forefront of technology and innovations. We continually invest in our team, empowering them with cutting-edge training and resources to deliver the highest quality dental care available.


Contact us to make an appointment or to learn more about our dental care services in Broome.
We offer telehealth appointments, so you can access basic dental advice from anywhere
Our friendly team can prepare a quote for all your dental needs